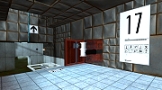 We released MDN 1.7 today. Included in this release:
MDN
Wiki
Switch auth from MindTouch to django (big bug 674635)
MDN 1.8
The major themes of MDN 1.8 are:
Merge our separate mdn & wiki branches so we can develop and deploy both with a sane release process.
It also lets run the new wiki on the production site, controlled by waffle, so we can get feedback from MDN users on the new wiki.
Clean up and polish the django auth.
Define UX and mockups for BrowserID.
Continue to support the Apps developer launch on MDN.
It's gonna be the future soon
Jay is leaving Mozilla!
I'm going to miss him and his war stories from the good ol' days of Netscape. He brought a lot of insight and perspective to MDN and drove the efforts to make it more than "just" a documentation wiki. Until someone else takes over product management, we're going to put our heads down to work on the big components of the MindTouch-django wiki migration:
Migrate MindTouch wiki data.
It's nice that MindTouch stores HTML and our django wiki also stores HTML. Much better than having to parse and translate wiki markup.
Implement an alternative to DekiScript
MindTouch's DekiScript is a LuaScript subset for making dynamic content snippets in wiki pages. We're planning to implement an equivalent system based on JavaScript with a library to work with the django wiki.
I'll probably run product management interference for any urgent MDN features (e.g., apps) until we have a dedicated product manager.
Right now James and Les and I are in Toronto with #sumo and #sumodev talking about the future of the newly-amalgamating "Platforms" Webdev team. We want to open MDN, SUMO, Mozillians.org, and Input sites as community "platforms" over the next year. Stay tuned for more ...