I just finished Obfuscation by Finn Brunton and Helen Nissenbaum. I liked its examples of surveillance-attacking tools that go beyond try-to-hide-better privacy practices. I have now added both TrackMeNot and AdNauseam to Firefox.
Lately I - and I'm sure many others - have wondered how to apply some tech savvy to helping activists. I've been showing some of my more activist friends privacy tools. But I felt like I wanted to do something specific to help.
Enter obfuscation.
One goal of obfuscation can be to provide cover - i.e.,
… keeping an adversary from definitively connecting particular activities, outcomes, or objects to an actor. Obfuscation for cover involves concealing the action in the space of other actions.
To help provide cover for activists online, you can:
Install TrackMeNot
Customize its search terms using RSS feeds of activist sites.
This will force anyone surveilling activists via online search terms to sort thru your noise in the system.
Install TrackMeNot
This is super-easy. TrackMeNot is available for both Firefox and Chrome.

Customize search terms
TrackMeNot polls a list of RSS feeds for titles to create randomized search phrases. By default, it uses popular news sites: nytimes.com, cnn.com, msnbc.com, and theregister.co.uk. To make your search phrases look like those of activists, you need to add phrases from activist sites.
reddit contains many sub-reddits for activists …

… and you can get an RSS feed for any sub-reddit by appending .rss to its URL. E.g., https://www.reddit.com/r/BlackLivesMatter/.rss Copy this URL, open TrackMeNot options …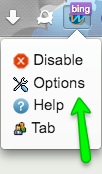 … and add it to the RSS Feed.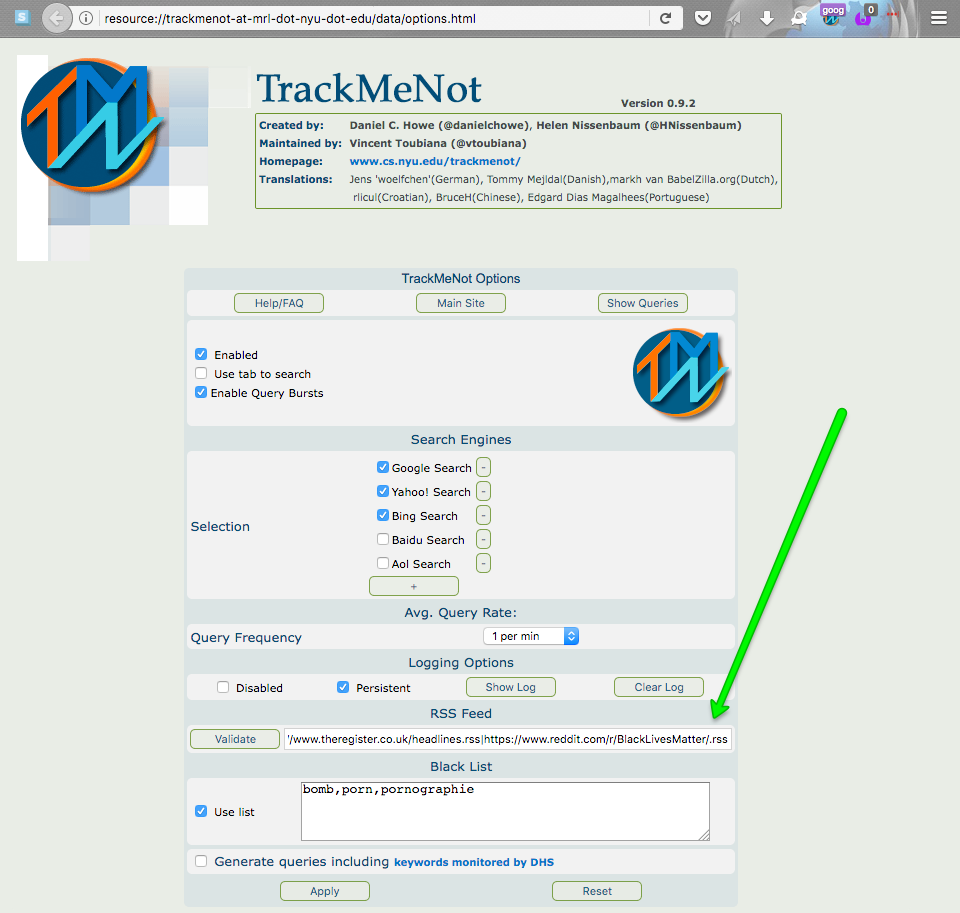 Note: Separate your feeds with a | character
If there is no sub-reddit for the activist topic, you can get an RSS feed of a reddit search by appending .rss to /search before the ?q= params. E.g., https://www.reddit.com/search.rss?q=dapl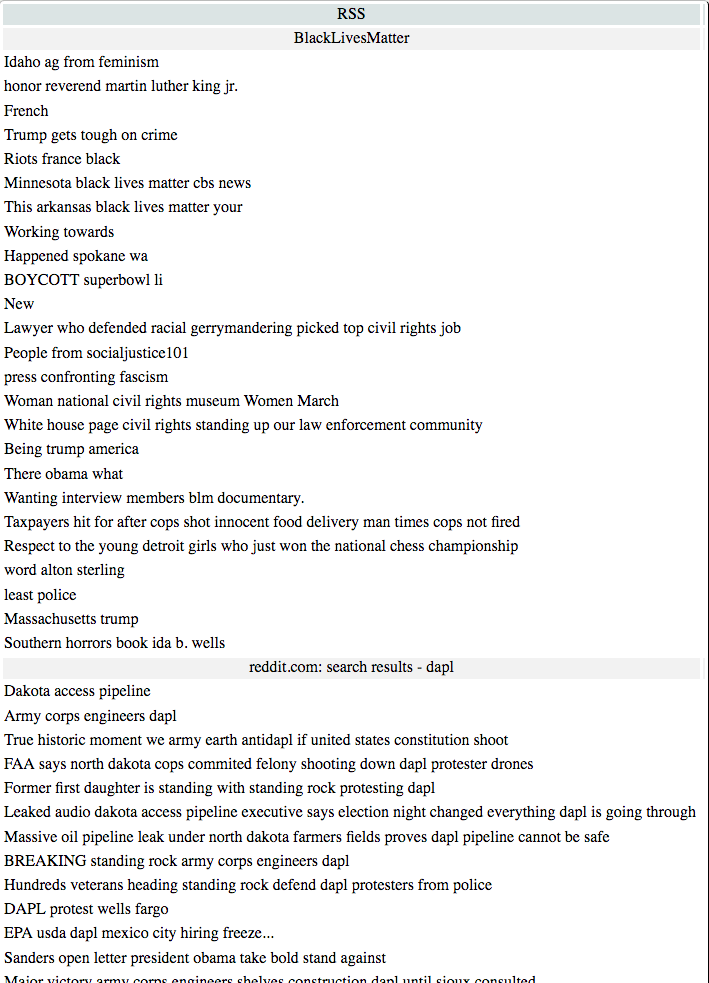 Tada! You're now helping to provide online cover for activists' search activity. You can add as many feeds as you like - just remember to separate them with a | character.
Question or comment about this post? Tell me on GitHub.